POETRY & LITERATURE
---
---
HIGH MOMENTUM: A NOVEL SAGA
In the mere future, the world has fallen to the
power of one mass power, the kingdom of Olympus. Every… year, in order to give praise to God and the ancestors, the citizens offer up one child of strength to compete to light the great Oracle of God, a Pentecostal moment in their history. The games changes when one brave boy, Troi, takes the track by storm and defines the ultimate proof of inner strength and rebel nature.
http://figment.com/books/700079-HIGH-MOMENTUM
---
Lux et Gloria: a collection of Poetry
Powered by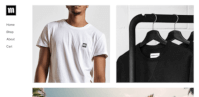 Create your own unique website with customizable templates.